Ok....sooooo here some pictures of Bailey.....cause we all know I LOVE taking pictures of her! Bailey-yeah, she does not seem too fond of them!


Bailey is also dressing up for Halloween! She's going to be a Cop! Her Aunt Ashton bought her this! Yeah, she hates me...as the look in the pictures says all! lol...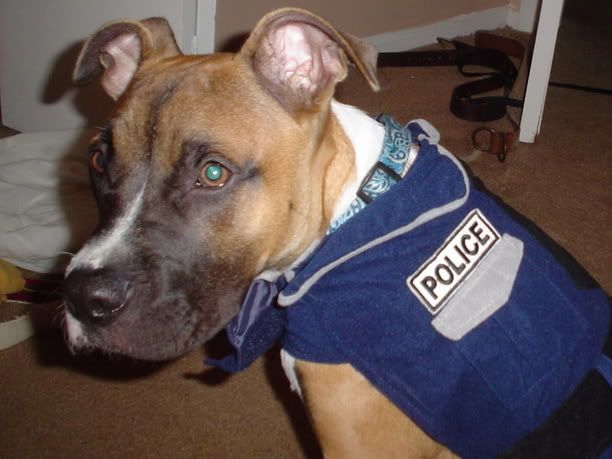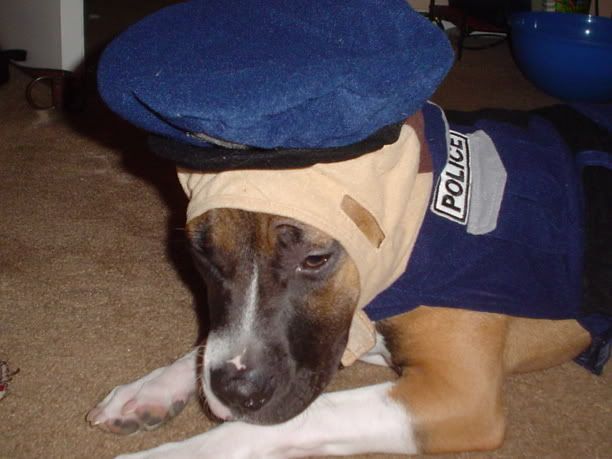 Life wears Bailey out!