Here's more of my sweetie! It's been a while! She's really growing up....17 pounds as of Monday and she's growing 2 pounds a week, so that's about 5 oz a day! Geeze! Anyways...without further ado...

Oh and I left it public for those who have people not in the community that would like to see her! I'm sorry about that again, to whoever was upset that it's was made friends only!


Her and Kong Ball


Getting nails clipped and ears cleaned (as well as a breath freshener, bandana, and coat perfume...all for $12 at PetSmart! And no, she's not choking...=)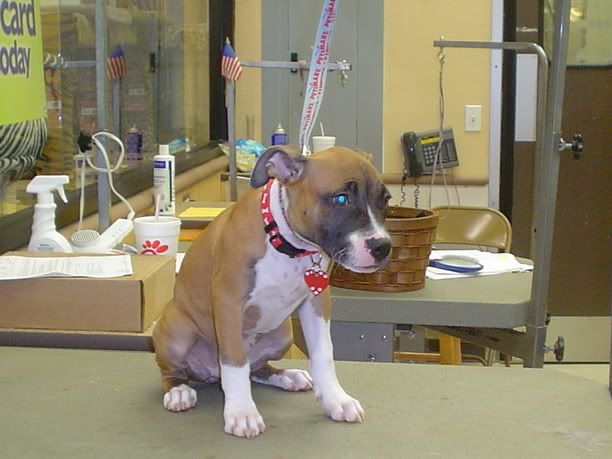 PetSmart Cart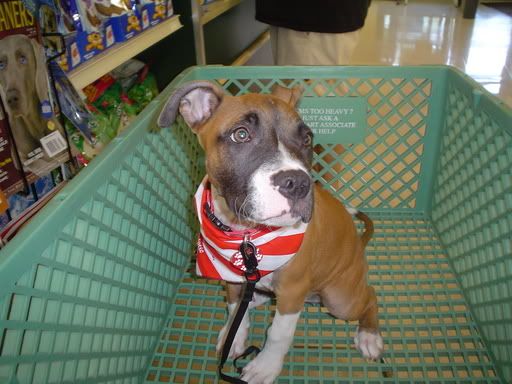 Her on car console


Sleeping with tongue out! Too cute not to take a picture of!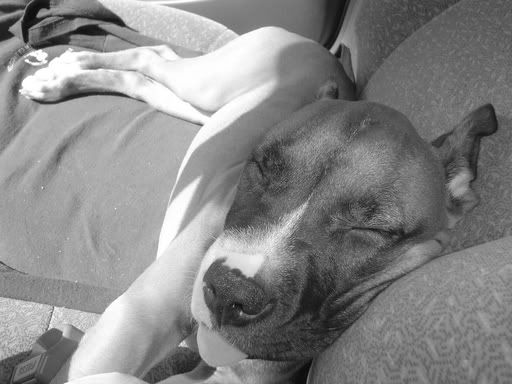 And again...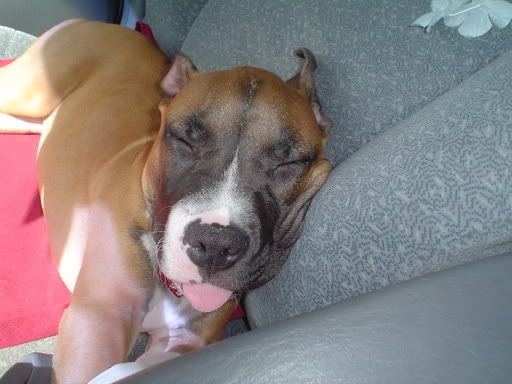 Livin' it up!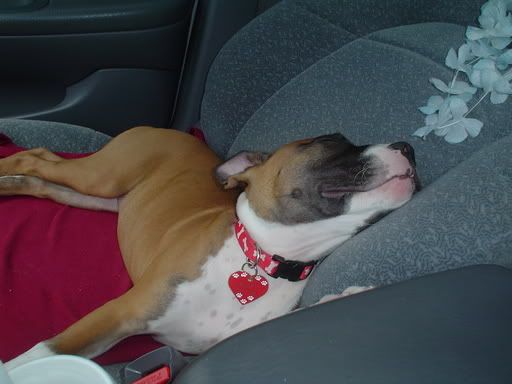 That FACE! It says "I'm too good for your pictures..."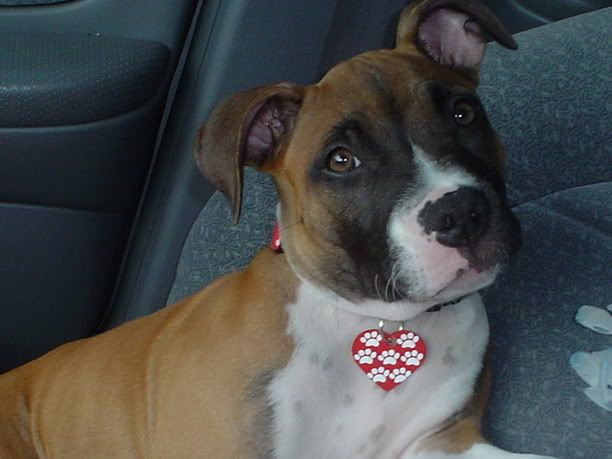 Bandana gone funky!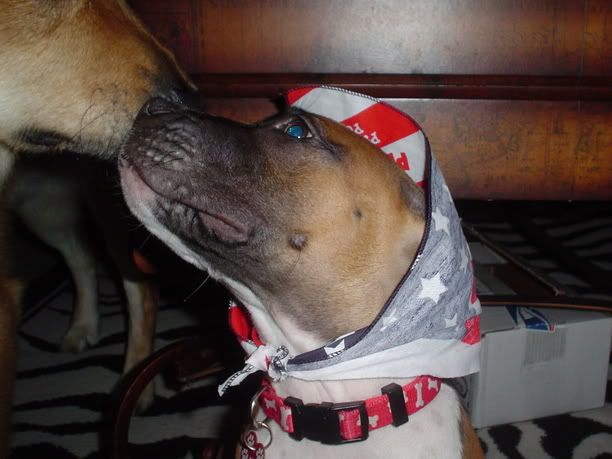 Chewin' on the rawhide...Oh yes.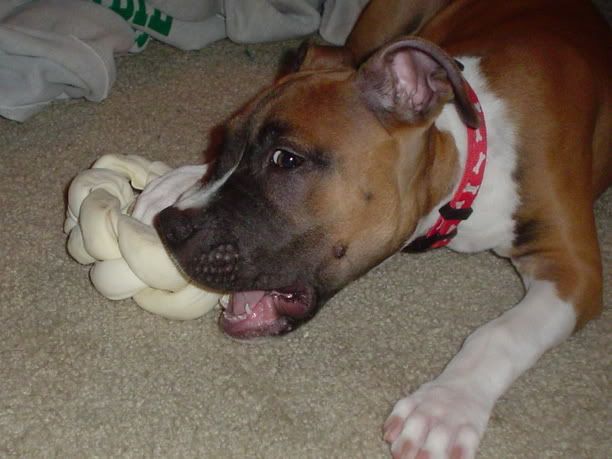 Another "Oh, that face!" picture...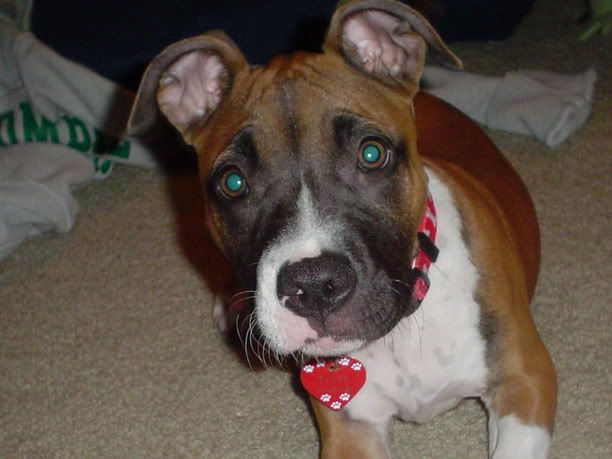 Her with my bra strap on her paw! Claiming her ((MY!!) spot on the bed!


Again with the claiming...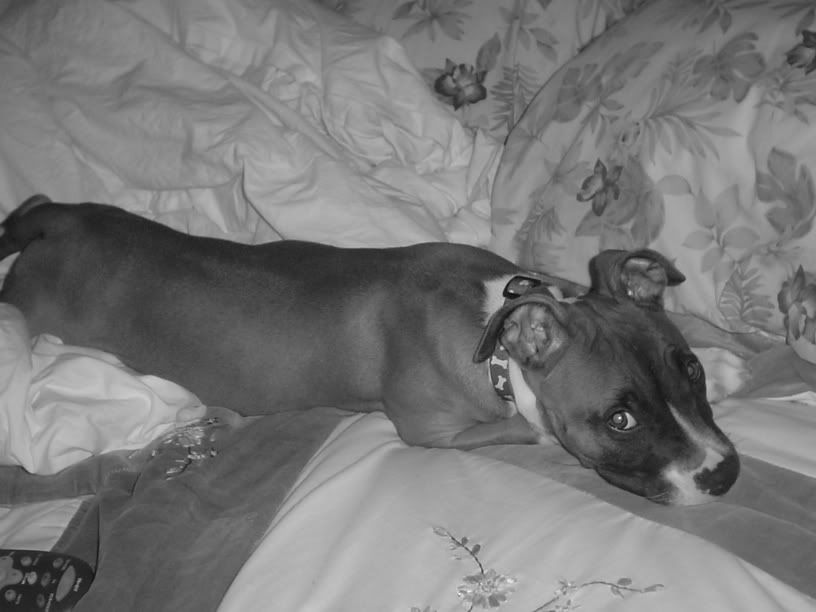 Does this angle make me look fat? Hehe...